Company Structure
Click Count: 9255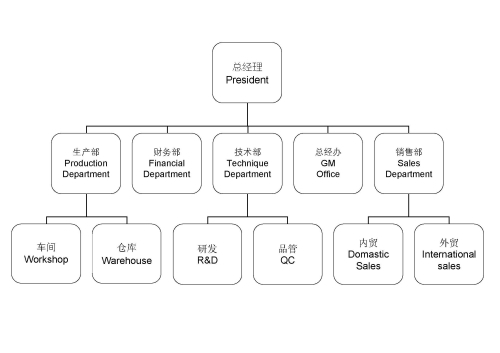 Gernal Manager:
Name: Mr. Xu Sheng
Introduction: The owner of company, take in charge of the whole business.
General Engineer:

Name: Mr. Wang Xiaozhong
Introduction: Have more than 10 years experience in the field of hydraulics.
Oversea Sales:
Name: Ms. Miya Xu
Introduction: Take charge of international and domestic sale.
Domestic Sales:

Name: Mr. Zhuo Mengjun
Introduction: Take in charge of China domestic sales, have more than 30 years in sales.